Book Review

Dark through the Delta, Uche Peter Umez, eDu-eDy Publications 2004
By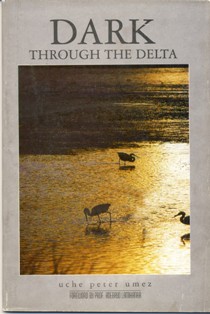 Uche Peter Umez
Title: Dark through the Delta (Poetry)

Author: Uche Peter Umez

Publisher: eDu-eDy Publications


In Dark through the Delta, Uche Peter Umez uses language of the heart tom lament political problems and social situations that will haunt every Nigerian citizen. He chronicles years of the 1990s and tackles many situations that all will remember. At the same time, Uche points to a future of change, and shares his dream, "flowering in this frail dawn."
Umez was born in Lagos in 1975, and hails from Obiakpu, Ohaji/Egbema in Imo State, Nigeria. He studied Government & Public Administration at Abia State University. He has published two volumes of poetry, "Dark through the Delta" and "Aridity of Feelings." His fiction has appeared in Author Africa 2006 and on Author-me.com.
- Bruce Cook, Ph.D.

ReserveBooks.com
On Reserve!
Thought-provoking commentary and opinion.
Book Reviews
Impartial review of your book, Send (including Press Release, short bio and your e-mail address (the latter is required) to Cook Communication, 6086 Dunes Drive, Sanford, NC 27332. ReserveBooks.com reserves the right to choose which titles to review.
Up to Date
ReserveBooks.com is equipped to help you move from Gutenberg to Cyberlit. Let us help you lean into the cutting edge of new technologies that are bringing a new democracy in communication media.