Cymric Strain, by Una Howell Cook (book)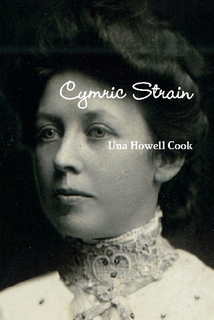 Print: $24.95
UNA HOWELL COOK (1923). Springfield, Missouri, the queen city of the Ozarks, was a thriving town at the end of the civil war when my father hung out a sign on the southwest corner of the public square, notifying the public that he was an attorney-at-law. Fantastic and alluring tales had reached his ears long before the ink on his diploma was dry – tales of a land flowing with milk and honey. So abundant was the honey that it was used to grease wagons, and bee trees dotted the landscape. All one had to do was to step outside his cabin, bore a hole, and scoop up the booty.
ebook Edition $5.99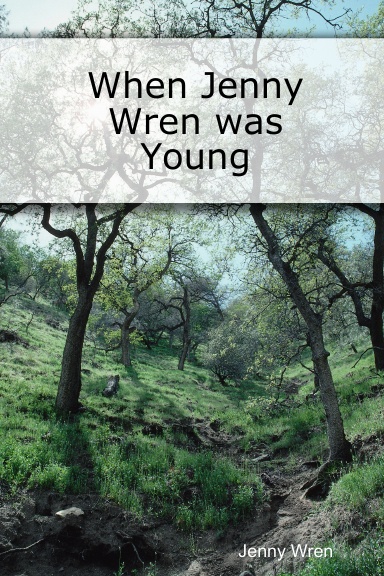 When Jenny Wren was Young (book), by Jenny Wren
Print: $7.22
JENNY WREN - All things come to those who wait and continue and trust in the Lord, confirms a Jenny Wren into Job's ear in her writings. God gives to whom he pleases. "After all, we are his creation." said Job. In Jenny Wren's book we learn to trust in our own faith without fail.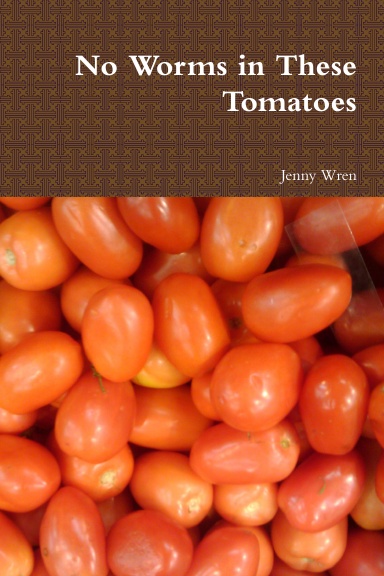 No Worms in These Tomatoes (book), By Jenny Wren
Print: $14.95
JENNY WREN - This is the life story of Jenny Wren, baby daughter of the Rich clan, and Elijah. Little did Matt and Nancy Rich realize what they started back there in 1903. This volume ends this part of their story, as told by that same little bird "Jenny Wren". She relates the rearing of her own offspring,Cindy and Myree, in their lives from start to finish. Some grandchildren are now on the scene, filling up my memory cushion as each day passes. I see now there is no end to our lives. We leave behind images of ourselves, and all of the woes and precious happenings that go along with our share of living in our own wilderness days on earth. I pray you will enjoy reading about the happenings in our lives, and learn a little of the lessons of life. The lessons are free to follow. I have already paid for them.
Up on Cherry Creek (book), By Jenny Wren
Print: $27.51
JENNY WREN - Here we present for your reading pleasure a portraiture of Jenny Wren's grandparents, parents, and the oldest three members of 'The Dirty Dozen' who were fashioned from a hardy stock that was shared by the early settlers in Cherry Creek and Eastland, Tennessee.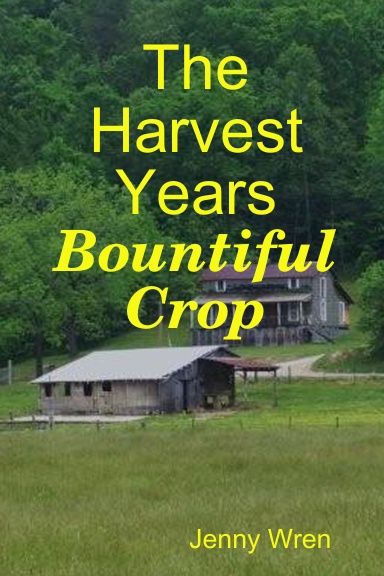 The Harvest Years - Bountiful Crop (book), By Jenny Wren
Print: $19.95
JENNY WREN - Read these little stories aloud to your own family as you sit around the fireplace and reminisce. It is a good habit to get into, for you to also enjoy, 1875 through 1935. The scene is the state of Tennessee in the area of the Cumberland Mountains.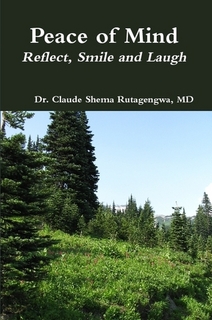 Peace of Mind: Reflect, Smile and Laugh, by Dr. Clause Shema Rutagengwa
Print: $13.60
DR. CLAUDE SHEMA RUTAGENGWA - The arrival of the Internet, television and telephone plays a key role in easing our daily schedules. Unfortunately, the time for smiling or laughing has never been an easy pearl to find. Refreshment of mind seems to be as far away as the moon unless we do it from the school or any other sort of formal or informal training. As human beings, we need some important pillars at our side so that we shall be real human beings. Coping with stress, as a single way to stay pure and intact, is the only way that helps. Unfortunately this is not easy for all of us and the appropriate psychotherapy as an ultimate way to get out from the stressful state is extremely costly. Therefore, through our peace of mind, reflection and laughter, we are able to overcome all odds that trigger our hidden accumulated stress and fatigue to cause us troubles and impede our well-being.