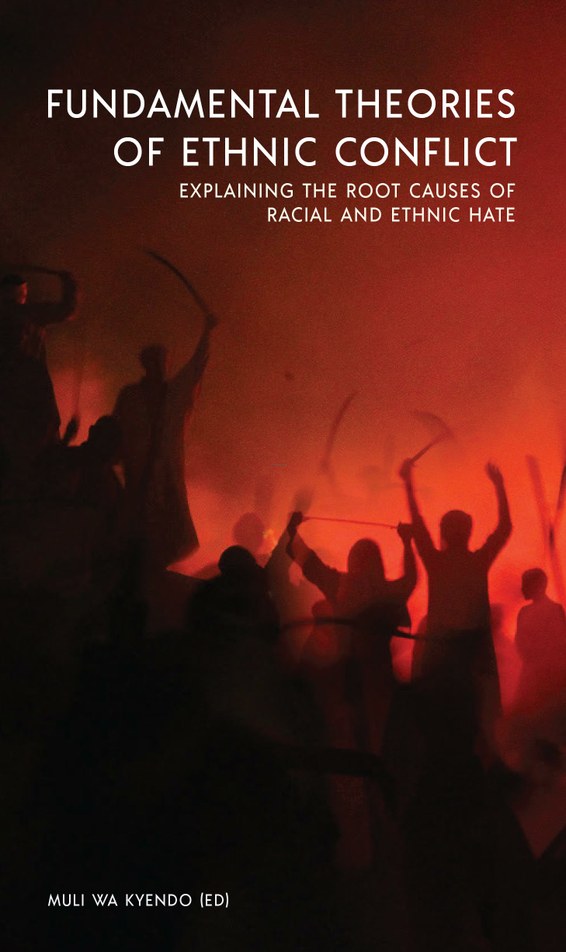 FUNDAMENTAL THEORIES OF ETHNIC CONFLICT Explaining the Root Causes of Ethnic and Racial Hate, by Muli wa Kyendo (ed.)
Print: $28.00
MULI WA KYENDO (ed.) - This book develops and expands on theories that aim at explaining the root causes of ethnic and racial conflicts. The aim is to shift focus from research, policies and strategies based on tackling the effects of ethnic and racial conflicts, which have so far been ineffective as evidenced by the increase in ethnic conflicts, to more fundamental ideas, models and strategies. Contents extend across many disciplines including evolution, biology, religion, communication, mythology and even introspective perspectives. Drawn from around the world, contributors to the book are respected and experienced award winning authors, scholars and thinkers with deep understanding of their special fields of contribution. The book was inspired by the conditions in Kenya, where ethnic violence flared up with terrifying consequences following a disputed election in 2008. Although the conflict was resolved by the intervention of the international community, Kenyans – like many other Africans - continue to live in fear of ethnic conflicts breaking out with more disastrous consequences. The book will be useful to policy makers, NGOs and others involved in promoting peace. It will also be useful in guiding research and as a text book in universities and colleges.
Paperback, 6 by 9 inches $28.00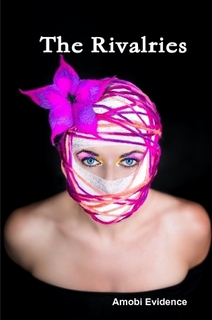 Print: $12.20
AMOBI EVIDENCE - The story revolves around a region in Africa, but as subsequent plots unfold; its settings transcend to a part of the Middle East. Though a fiction, the work captures the realities which individuals often encounter in their normal lives, reconciling effect the author's viewpoint with the constructive impressions of the reader.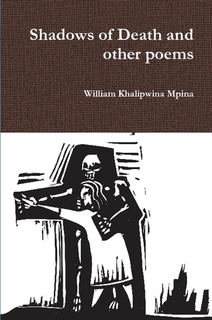 Shadows of Death, by William Khalipwina Mpina
Print: $17.97
WILLIAM KHALIPWINA MPINA - The poems in Shadows of Death and other poems epitomize life in the developing countries like Malawi. The selection of poems in this book represents a celebration of Africa's culture as perceived by the author. They portray life as the natives and others live it and continue to live, creatively painting a picture of what does exist in the 'Dark' Continent. They commemorate the distinctiveness of Africans as regards to freedom and economic development. They are a torch that exposes how the ailing economies in many nations may not recover from their state of unconsciousness any time soon. Major themes include poverty, death, abuse of power, HIV and Aids, love, lies, corruption, liberty and disloyalty. The book is a demonstration of the poetic road the author has travelled over the years while visualizing shadows of death in Africa.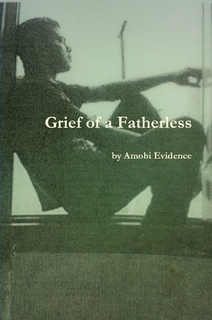 Grief of a Fatherless, by Amobi Evidence
Print: $11.95
AMOBI EVIDENCE - An intensely readable tale of personal horror, thrill and triumph guaranteed to be a masterpiece every literature fan must behold. A gripping, well-crafted suspense story… so sharp it has to be read in the shortest time possible. A book that you won't be able to put down is promising to keep you on the edge of your seat 'til the final moment.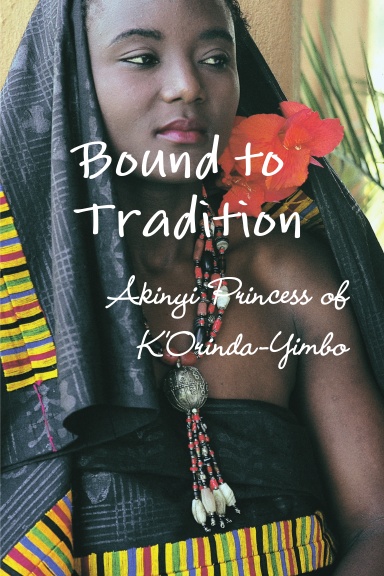 Bound to Tradition, by Akinyi Princess of K'Orinda-Yimbo
Print: $36.32
AKINYI PRINCESS OF K'ORINDA-YIMBO - Erik watched her as she ate and talked. There was the little lady who had been tutored by some prim and proper English old maid in deportment, etiquette and what have you. Then there was the African jungle side of her that had a savage nobility, an untainted edge, an unaffected grace and inborn dignity, an intensely reverent pride even in the way she said: Great ancestors. Coupled with her veiled, mysterious sexuality, she was an overwhelming enigma.
Print: $14.95
ORYEM ONGUTI LOGUCA - From Night Visitors... The tree trunks were wet, his tiny hands trying to slip; sweat kept on gushing out from all over his body. He allowed himself to be suspended by his toes. Even his naked belly grew claws to cling hard on the tamarind branches.

Print: $14.68
KENECHUKWU OBI - An age-long tradition bars sons and daughters of the rich and the poor from inter-marrying in their land. Then comes this unexpected unique love that dares to challenge the tradition with its guts of steel. This love yields a bond in the conflict which ensues. A bond that makes the reunion of two hearts, which are its source, inevitable; leaving the tradition with only an option it can't help but accept.

Gobah and the Killer Healers and Rainbow's End,by Bob Kisiki (Uganda)
Print: $19.44
BOB KISIKI - Gobah is the story of a little teenage boy, Gobah, whose sister Marla is kidnapped and killed in what turns out to be a ritual murder. Crushed by the event, Gobah seeks to find out who is behind the wicked sacrifices, and comes face to face with personal danger, staring stark death in the face. What is more, he can't believe the people who perpetuate the murders… THE RAINBOW'S END Lemah has ambition. She has drive. She has targets. But it's not exactly a woman's world, or so people around her believe. Despite these beliefs, however, Lemah will seek to succeed in her journalism career in times of war; love her man against all odds and rise to the top of the entrepreneurial ladder. Or so she hopes.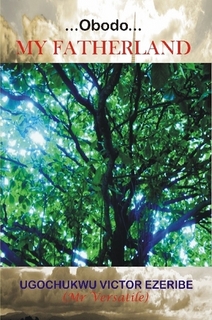 Obodo... My Fatherland, by Ugochukwu Victor Ezeribe
Print: $12.99
UGOCHUKWU VICTOR EZERIBE - So as crisis married chaos, a catastrophe was conceived…. Although based on true life story but furnished in a classical decoy, 'Obodo' is told in a traditional village setting. Obodo had become a 'Zanga' – a jungle of continuous crisis. Bature, the helpless visitor had sneaked in from the back gate and taken control of Obodo. Now the people were at his mercy but his death would even be of a worse fate to the people as things gradually fell apart.
This book, was first written as a drama script in 2007 by the author during his National Youth Service in the title – 'OUR FATHERLAND' and it won the script of the year award at the NYSC National Cultural Festival, Abuja in 2007.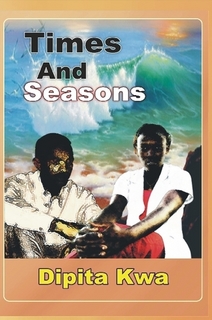 Times and Seasons, by Dipita Kwa
Print: $15.95
By DIPITA KWA. Dipita has emerged as one of the greatest upcoming writers at Author-Me.com. Includes his best short stories; The Wages of Plunder, The Fall of a Hunter, A Mother's Heart, When All is Lost etc. Some chapters of Times and Seasons initially appeared as independent short stories in e-magazines: Honour of a Woman –Crossing Borders Magazine.

Talking Things, by John Oryem (Sudan)
Print: $9.95
JOHN ORYEM - This simple collection is meant to colour our daily talks, conversations and pass on some of the relevant proverbs to our children at school, workplace, churches and public places. Using proverbs in our lives does not indicate we are outdated or unaware of current events and bound to antiquities. Spicing our talks with proverbs pays abundantly. Our well-known motivational speakers use proverbs frequently in their speeches to hook up with their audiences. Can you be one after reading this short book?

The Bone of my Heart, by John Oryem (Sudan)
Ebook: 3.99
ORYEM ONGUTI LOGUCA. Whatever is portrayed in this work, one can look into our daily mirror of life, which we shall, indeed share, because of our common origin and appreciation of life. In the midst of all our sufferings, life ought to be carried on. Those who sing the dirges of such traumatized nations are; orphans, widows, refugees, disabled, AIDS victims and the displaced. From the street corners, refugee camps, funeral homes, bus stations, market squares, and deserted villages, we shall sing our songs, on our own behalf and for our ancestors who are long gone before us. If we can fix ourselves in these few pages of The Bone Of My Heart, let us do it!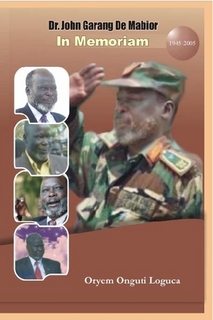 Dr. John Garang De Mabior: In Memoriam (book), By Oryem Onguti Loguca
Print: $9.35
ORYEM ONGUTI LOGUCA. The memories of Dr. John Garang will be immortalized by anyone who had known what he fought for in his lifetime; culminating in a helicopter crash on 30th July 2005. That crash, which he never survived, took his physical flesh. Humanity will continue to drink his vision and legacy at a high rate, leaving those still thirsty to know him well, being stranded at the shelves of knowledge to further seek to know, John Garang, the human being. A sheer fact of his dedication to his cause and quest of his people who had suffered for generations shouldn't be left to rot. It should be documented for posterity. Foreword by Steven Wöndu, Sudanese Ambassador to Japan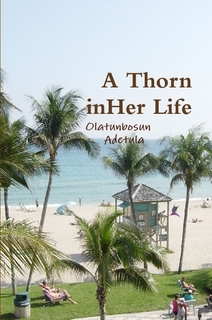 A Thorn in Her Life, by Olatunbosun Adetula
Print: $24.50
OLATUNBOSUN ADETULA - It was a day she prayed never to remember again, but it kept haunting her like a scary ghost. It became heightened whenever she saw Bath pictures. She could still remember the day vividly like the back of her hand…
Author Africa Series from Author-me.com. - Short stories from emerging African authors.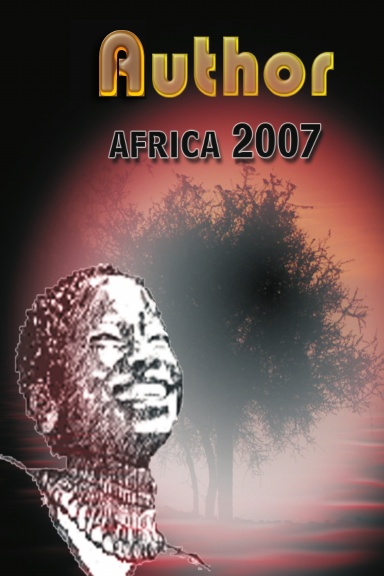 Author Africa 2007 - Edited by Winona Rasheed
Print: $15.95
WINONA RASHEED (editor). The gift of successful writing has again brought to the forefront the creative minds of nine talented, African writers whose skills are reflected through out the pages of "Author Africa 2007." These brilliant writers have demonstrated through their works that "the pen is mightier than the sword," their creativity and their craft of writing is like a flower garden beginning to bloom……….inspiring and intriguing!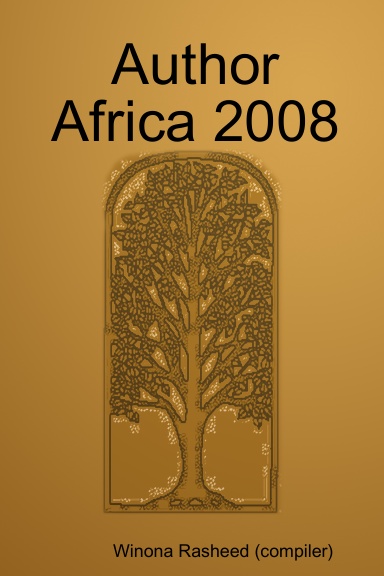 Author Africa 2008 - Winona Rasheed (compiler)
Print: $15.95
WINONA RASHEED (compiler). This collection of stories from African authors documents top fiction of 2008. With all the conflict and turmoil that plague the very depths of Africa, from one end of the spectrum to the other, the Dark Continent still manages to produce remarkable and outstanding authors as shown throughout the pages of Author Africa, 2008.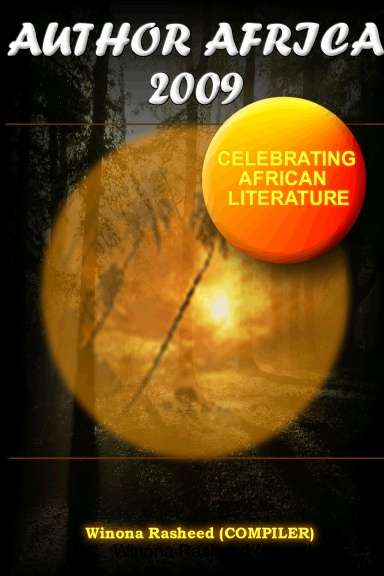 Author Africa 2009 - Winona Rasheede (compiler)
Print: $13.24
A collection of authentic fiction by African authors publishing on Author-me.com in 2008.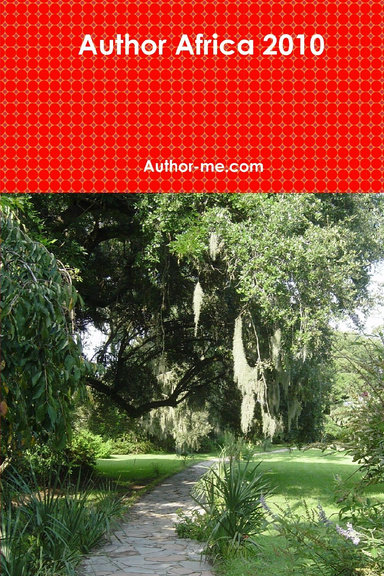 Author Africa 2010 - Author-me.com
Hardcover: $32.04
A collection of authentic fiction by African authors publishing on Author-me.com in 2009.

Author Africa 2011 - Author-me.com
Print: $7.68
The Crippled Marriage, by Henry Onyema Maria's Vision, by Austin Kaluba Another Life, by Mubanga Mulapa Katsanga Kenye, by Moraa Gitaa Running Mate, by Shadreck Chikoti Juba's Gala Nights, by John Oryem

Print: $12.99
Articles by African Authors from Author-me.com.... I Hate Sunday, Olusola Akinwale The Garden of Edna, by Ken Kamoche The Proposal, by Akinyi Princess of K'Orinda-Yimbo Downtown Incidents, by Steve Ogah You Smile, by Chika Onyenezi