Education
Cook Communication Books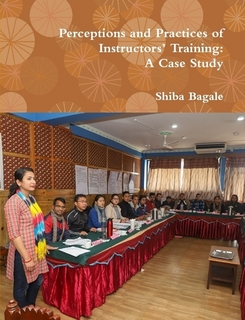 Perceptions and Practices of Instructors' Training: A Case Study, by Shiba Bagale (Nepal)
Print: $19.95
SHIBA BAGALE - This research book is about the transfer of training. The main theme of this research is how the training participants perceived training and how they are practicing in their real workplace. The qualitative method was implied where class observations and in-depth interviews were conducted to explore the perceptions and practices of the training participants along with the coping strategies on the challenges they have faced. The findings were that adequate time was not provided for the preparation, though some planning was done. The practice of the training in both the skills and knowledge was seen, where practice of skill is more applied. Some of the knowledge and skills were not practiced. Assessment was done by using both the formative and summative evaluation tools. Finally, this study concluded that there is the need of supervisors and guidance in practicing the skills and knowledge in their workplace.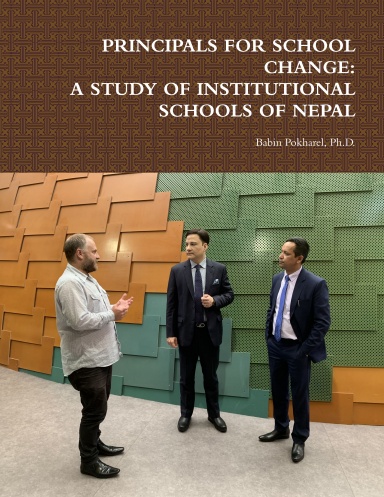 PRINCIPALS FOR SCHOOL CHANGE: A STUDY OF INSTITUTIONAL SCHOOLS OF NEPAL, by Dr. Babin Pokharel (Nepal)
Print: $19.95
BABIN POKHAREL - The importance of competency in principals of the private schools has been an invariable need of these days. The general purpose of this study is to explore the capability of the educational leadership in Nepalese private schools principals in order to run the schools effectively and efficiently. The specific purpose is to examine how school principals prepare themselves for the school change so that their schools sustain, change and grow. This research design is descriptive, and explorative. It reveals the roles of principals from an extensive survey of literature and depth interviews of principals. The study focuses on how principals can be prepared and how they are being prepared for the future. The results from this study will indicate the new role of prepared principal for the 21st century and challenges in the paradigm shift upon the leadership patterns through understanding leading and supporting change and ways to prepare principals for a school change.
Overcoming Obstacles: A Passion for Teaching and Living, by Jackie T. Sistrunk
Print: $19.49
JACKIE T. SISTRUNK - Jackie Sistrunk, a national board certified teacher with 30 years' experience, put together this book of her favorite and most successful learning strategies. Why? She is most happy when she sees or hears about strategies that have worked, as have hers, and wants teachers to break out of the paradigm of just doing what the textbook says and do things differently. Jackie has used these strategies successfully with all her students she taught, kids in grades four through seven, for the lowest scoring kids in her school, and for gifted students. She even used the Paideia Seminar at the community college where she taught.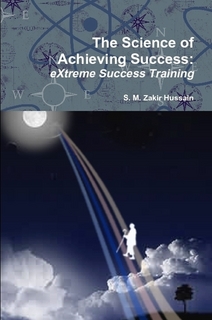 The Science of Achieving Success: eXtreme Success Training, by S. M. Zakir Hussain
Print: $9.99
S. M. ZAKIR HUSSAIN - Knowledge is power only when it changes people and then the world.
Life is a game, but not lottery. So a good player is destined to win. In other words, one must play well in order to win. Once you have taken the lessons of this course, you as a success warrior will never get demoralized in life's battlefield. Once successful, you will always remain unique from then on.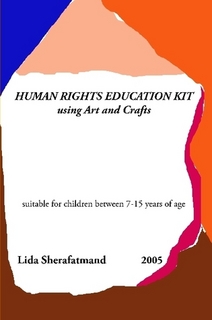 Human Rights Education Kit: Using Art and Crafts, by Lida Sherafatmand
Print: $5.48
LIDA SHERAFATMAND - Teaching Human Rights using Art provides an enjoyable means of learning for children. Art can be a particularly effective means for teaching children who are in difficult social situations where self-expression has been suppressed. Therefore, in this kit self- expression will help the child understand his or her existence as an individual and consequently the rights that belong to him or her within the human community. The articles taught in this kit are from the United Nations' Universal Declaration of Human Rights, 1948.
<
Print: $14.95

S.M. ZAKIR HUSSAIN - The Qur'an claims that it is the Word of God. It also says that the proof is there in the pattern of the Word itself. But until now no work has ever exhibited what some of the patterns are. This is perhaps the first book that clearly shows that some easy analysis of such patterns makes it evident that the claim of the Qur'an is not only true but surprising too.

Print: $15.95
S.M. ZAKIR HUSSAIN - This book is a unique collection of articles on the nature of the human mind, happiness, meditation, knowledge therapy, spiritual therapy, creativity and such other topics. Written by S. M. Zakir Hussain, one of the most influential writers of Bangladesh, these articles open a new horizon to the mystery of the human mind and psychic powers. Most of the articles are life-transforming and uniquely inspiring. Readers of all ages and religious backgrounds will find it interesting. The author has established from many points of view that life can only be transformed by observing the self. The book contains articles that can even cure some psychic diseases instantly, as the author has reported after applying them on people with emotional disorder. It is a must read for any ambitious person.

The Mystery of Creation, Destruction, and Natural Calamities, by S. M. Zakir Hussain
Print: $19.96
S.M. ZAKIR HUSSAIN - Learning takes place when we make mistakes and then correct ourselves. God Himself wants us to learn in this way. However, when we cease to learn, there is nothing left valuable in us. And when we do not contain any potential, we become fit for destruction.