The Dream - Vol I, Bound To Tradition, by A P Von K'or
Print: $17.99
A P Von K'Ory - Erik watched her as she ate and talked. There was the little lady who had been tutored by some prim and proper English old maid in deportment, etiquette and what have you. Then there was the African jungle side of her that had a savage nobility, an untainted edge, an unaffected grace and inborn dignity, an intensely reverent pride even in the way she said: Great ancestors. Coupled with her veiled, mysterious sexuality, she was an overwhelming enigma.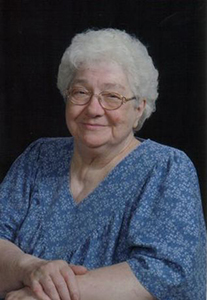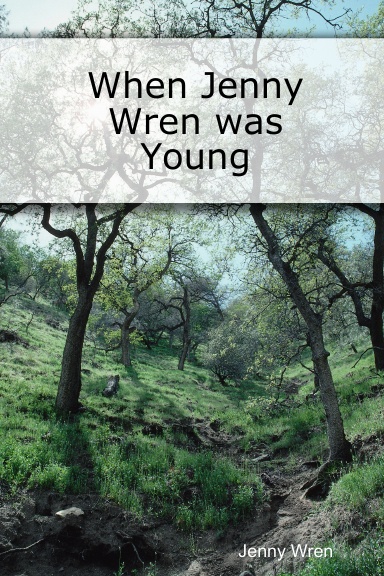 When Jenny Wren was Young (book), by Jenny Wren
Print: $7.22
JENNY WREN - All things come to those who wait and continue and trust in the Lord, confirms a Jenny Wren into Job's ear in her writings. God gives to whom he pleases. "After all, we are his creation." said Job. In Jenny Wren's book we learn to trust in our own faith without fail.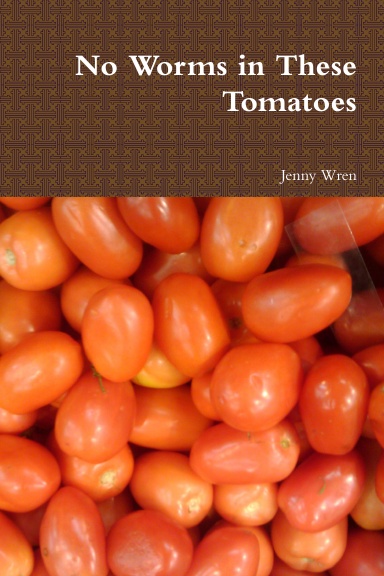 No Worms in These Tomatoes (book), By Jenny Wren
Print: $14.95
JENNY WREN - This is the life story of Jenny Wren, baby daughter of the Rich clan, and Elijah. Little did Matt and Nancy Rich realize what they started back there in 1903. This volume ends this part of their story, as told by that same little bird "Jenny Wren". She relates the rearing of her own offspring,Cindy and Myree, in their lives from start to finish. Some grandchildren are now on the scene, filling up my memory cushion as each day passes. I see now there is no end to our lives. We leave behind images of ourselves, and all of the woes and precious happenings that go along with our share of living in our own wilderness days on earth. I pray you will enjoy reading about the happenings in our lives, and learn a little of the lessons of life. The lessons are free to follow. I have already paid for them.
Up on Cherry Creek (book), By Jenny Wren
Print: $27.51
JENNY WREN - Here we present for your reading pleasure a portraiture of Jenny Wren's grandparents, parents, and the oldest three members of 'The Dirty Dozen' who were fashioned from a hardy stock that was shared by the early settlers in Cherry Creek and Eastland, Tennessee.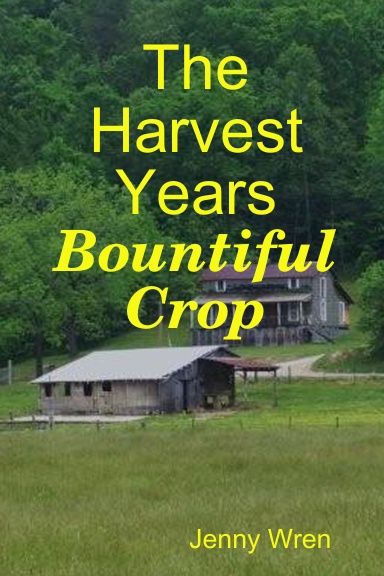 The Harvest Years - Bountiful Crop (book), By Jenny Wren
Print: $19.95
JENNY WREN - Read these little stories aloud to your own family as you sit around the fireplace and reminisce. It is a good habit to get into, for you to also enjoy, 1875 through 1935. The scene is the state of Tennessee in the area of the Cumberland Mountains.



There: A Biblical Chronology, by David C. Cook III and Jenny Wren (book)
Hardbound: $34.80
DAVID C. COOK III and JENNY WREN - David C. Cook III was unable to complete his vision of a Bible story where the reader seemed to be there to actually experience events. In this book Jenny Wren (Lois Blaschak) continues his quest, adding her chapters to his present tense chronicle.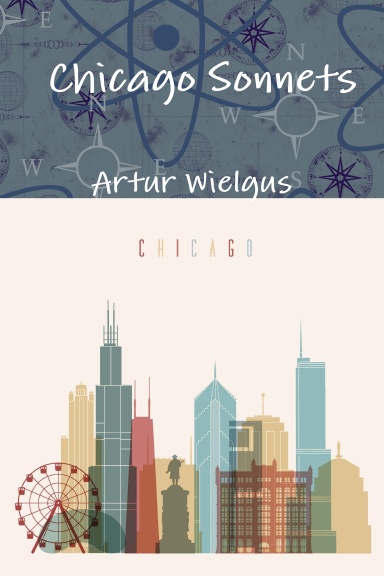 Print: $9.95
ARTUR WIELGUS -Chicago Sonnets is a collection of poems about magnificent Chicago architecture. In some cities skyscrapers are so close to each other that people do not feel comfortable. In Chicago, space and architecture creates pretty landscape with scenic views for all its inhabitants.
Noel Novel, Our Children and Athalos
Print: $9.95
ARTUR WIELGUS -Noel Novel is a Yuletide story for America's Sovereigns. FDR and America gave half of Poland at the end of Second World War to Russia on Stalin's hands. Only because Stalin returned some of Polish territories, Poland still is losing a quarter of its lands and America doesn't even want to give back Alaska to Native Americans from whom they took everything. I always liked Christmas. Splendid lights, gifts ready to be bought in every store. Music, cards about Santa, reindeer, shining Christmas trees, decorated in many homes, everybody happy, animals and their puppet toys. Time off from school or work. The smell of holiday food and fruits. Even in churches they had big donations and were collecting extra money for homeless and needy.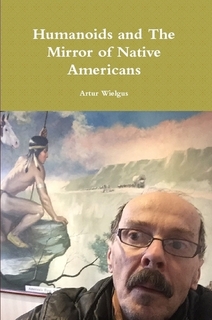 Humanoids and The Mirror of Native Americans, by A.R. Wielgus
Print: $9.95
A.R. WIELGUS - Humanoids is a drama about people who want to be the Masters of the Universe, but they are not even masters of their lives. Spectators see the broadcast from the TV station of astronauts being sent to colonize Mars. They can travel that long with chemically induced multiple stages of hibernation. Humanoids are supposedly the copies, clones of humans to trick others that they are real, conscious beings with their external resemblance. (Fermio, Hadron, Muon, Neut, Quan, Polonius, Boson, Raptus, Pol, Quarker, Wened, Mira) The Mirror of Native Americans demonstrates how the tears of Sun in America belong to all the Tribes of Native American people.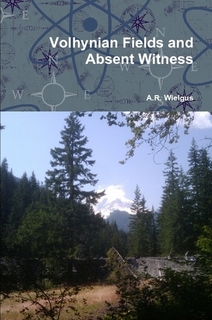 Volhynian Fields and Absent Witness, by A.R. Wielgus
Print: $15.49
A.R. WIELGUS - Volhynian Fields is the drama about difficult history and relations among people with different religions. Absent Witness is about Smolensk tragedy of 2010, which was the succession of Katyn Masacre.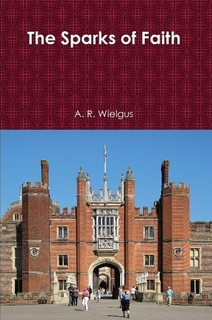 The Sparks of Faith, by A.R. Wielgus
Print: $14.98
A.R. WIELGUS - The Sparks of Faith is about men and women who converted to Catholicism or served it with zeal. England was a Catholic country for 10 centuries. King Henry the VIII was the defender of the faith. Although he broke with papacy and the Catholic Church, he had written the book Defense of the Seven Sacraments. While the Catholic Church was persecuted in England, some people (e. g., Thomas Merton, Gerard Manley Hopkins and others) converted back from Anglicanism to Catholicism.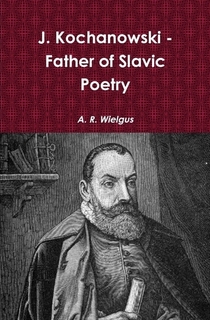 J. Kochanowski - Father of Slavic Poetry, by A.R. Wielgus
Hardcover
Print: $29.49
A.R. WIELGUS - Jan Kochanowski (1530 – 1584) He was born in Sycyna and studied among other places in universities of Cracow and Padua. Kochanowski is a father of Slavic poetry. In his poetry, he used mainly eleven and thirteen syllable hexameter. His poetry conveys imagery, classical rhythm and contains beautiful language. In the Banner, Albrecht is the Prince of the newly established, first protestant country, named Prussia, which came to existence after transformation of Teutonic Order by the advice of Martin Luther in 1525. J. Kochanowski lived only 54 years, but he was a witness of his drama, "Dismissal of Grecian Envoys" to be played in front of the king. During his lifetime, he was recognized as a famous poet. His works were published also in Latin and he was respected well to do writer. J. Kochanowski died when Shakespeare was 20 years old.
Against all odds, the old widow never lost her faith in the mercy of Father God.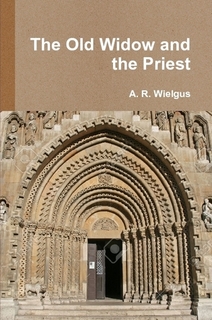 The Old Widow and the Priest, by A.R. Wielgus
Print: $14.95
A.R. WIELGUS - After presenting some writers living in the same literary epochs and using similar styles in Essays on the Literature, A. R. Wielgus demonstrates the words of K. Wojtyla, which are used in the ending of one of his dramas that vengeance belongs to God in the novel of The Old Widow and the Priest and reminds us that literary justice is a struggle for truth in things as they are.
Against all odds, the old widow never lost her faith in the mercy of Father God.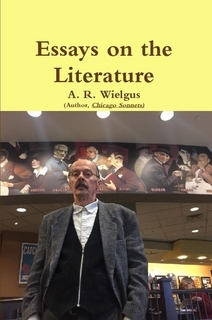 Essays on the Literature, by A.R. Wielgus
Print: $19.95
A.R. WIELGUS - In the past Latin was a common language of writers. Nowadays, English is the common language of literary artists. I wanted to bring closer some great writers, e. g., K. Wojtyla, later Pope J.P. II who already in his twenties was a great writer. He totally gave up literary writings when he became a Cardinal. Just as the main hero of his play, "Brother of Our God" did, when he totally devoted his life to serve the homeless.
Select another Genre - Click Photo
This free script provided by
Dynamic Drive