Cook Communication Books
Print: $17.00
BEN MOLAPO - Written as a record of his life, Makotoko Bernard Molapo's book recounts his touchy upbringing and the oral stories of his grandfather Mohatonyane. He records the story of a community and of a nation that has, since the discovery of diamonds in 1870s in Kimberley and gold in Witwatersrand area been systematically transformed into a labour reserve for the South African mining industry. Bernard laments this as a history of the cost of human lives that the industry had to incur to operationally sustain itself. The blacks accounted for most of the deaths, watering the wealth of the captains of the SA mining industry for generations. Unlike the holocaust story where there was reparation for wrongs committed against the human race, people from SA labour reserve areas just take this as a defining feature of their own community survival. The subordination of the poor to the interests of the super rich has received dead silence.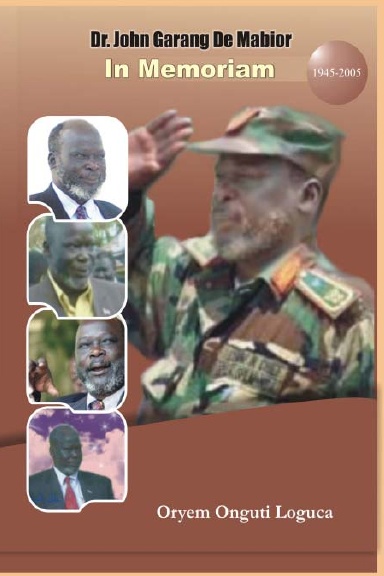 Dr. John Garang De Mabior: In Memoriam (book), By Oryem Onguti Loguca
Print: $9.35
ORYEM ONGUTI LOGUCA. The memories of Dr. John Garang will be immortalized by anyone who had known what he fought for in his lifetime; culminating in a helicopter crash on 30th July 2005. That crash, which he never survived, took his physical flesh. Humanity will continue to drink his vision and legacy at a high rate, leaving those still thirsty to know him well, being stranded at the shelves of knowledge to further seek to know, John Garang, the human being. A sheer fact of his dedication to his cause and quest of his people who had suffered for generations shouldn't be left to rot. It should be documented for posterity. Foreword by Steven Wöndu, Sudanese Ambassador to Japan

The Politics of Managing the Boss (book), By S.M. Zakir Hussain
Print: $16.04
By S.M. ZAKIR HUSSAIN. Managing the Boss is like managing one's wife: one must give more than what one wants to get, but ironically, the wife afterwards thinks she has gotten less than she gave. "Then why the hell do I ever need to manage him?" you might be asking the author. Well, it is because he wants to be managed.